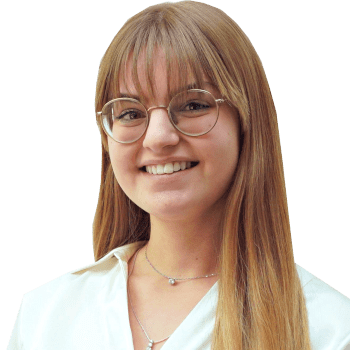 is a member of staff in the Marketing, Sales & Communication department at the International Football Institute. In this context, she takes care of the Social Media Channels of the IFI as well as the distribution and sale of the IFI's own products and services. She is also the programme manager and contact person for the MasterclassWomenSportsleadershipand co-founder of the initiative Perfect Match – Fußball für ein Miteinander (powered byIFI).
Academic background
2023 – today Master's degree in sports management with an industry focus on sports and performance psychology at the University of Applied Management

2019 to 2023 – Bachelor's degree in Sport and Applied Training Science at the German University of Applied Sciences for Health and Sport, Ismaning. Topic of the Bachelor's thesis: Psychological stress in competitive sport – origins and possible preventive measures. A systematic literature analysis with a focus on football".
Steinheilstraße 8, 85737 Ismaning
Professional experience
since 03/2023 Dual StudentMarketing, Sales & Communication at the International Football Institute

12/2021 – 03/2023 Working student Marketing, Sales & Kommunikation at the International Football Institute

08/2021 – 12/2021 Compulsory internship at the International Football Institute in the area of Sales & Social Media

11/2019 – 02/2021 Working student with focus on movement and health at Hugo Klein, Rehazentrum Limmer