WOMEN IN FOOTBALL (VIRTUAL PROGRAM)
Flexible training from home

Online seminars with top people with expertise
Next start in OCTOBER 2023
Next start in OCTOBER 2023
Get a virtual head start now –
compressed knowledge for your career
Future-oriented teaching takes place virtually! We at the International Football Institute (IFI) understand your needs and know that you cannot and do not want to be tied to a fixed location or fixed times when it comes to your own education and training. We have responded to this.
For us it is clear: You have every chance to become even better, even from home or on the road. We always provide you with the latest input at the highest academic level. Always with the aim of further qualifying you in your current field of activity. And we do it as conveniently and flexibly as possible.
Why we can do that? Since its foundation ten years ago, the IFI has pursued an innovative approach to learning. That's why our hands-on education and training programs have always been semi-virtual . Based on this experience and our professional expertise, we are able to offer you a special four-week program focusing on "Women in Football".
The IFI works to make soccer a little better every day. And we believe that on this way, among other things, more women in soccer business would help. We are looking forward to give impulses in this virtual program how this can be achieved.
At this V4WP we can offer you a special constellation at program management level. Our IFI office manager Tobias Bracht, who has also gained experience in this field for eight years on the board of the Bavarian Football Association, is running the program together with his wife Ulrike Bracht (formerly Schlupp). Ulrike has shown as managing director at FC International Leipzig how to assert oneself as a woman in the supposed male domain. The certified coach is also a trained mentor and can also pass on her experience of various leadership programs to the participants of the V4WP.
The V4WP "Women in Football" will focus on the history of women in soccer, then teach you the importance of homologous reproduction (Thomas principle) and the possible influence on the topic of quota and conclude with an outlook on the importance of more women in leadership positions in soccer. In the final focus, we will also look at a possible "how to succeed".
With this program, we would like to address both women and men who are interested in the topic and would like to expand their knowledge of how to act here. Naturally, one focus is on the advancement of women. After all, it is also important in soccer to promote women further and in depth, whether as players, referees, coaches or volunteers. But we are also sure that the knowledge gained can also be profitable for men.
"It would do the soccer business good if we saw more women in management positions!" says IFI Managing Director Björn Bremer. The experienced soccer manager knows what he is talking about. After all, he has numerous years in German Bundesliga soccer at management level to his credit and has thus experienced the realities first-hand.
The special feature: This condensed knowledge program is completely virtual and application-oriented.
Our top experts from the IFI guide you through the program. They are supported by top-class external experts from the world of soccer, from whom you can not only learn in online seminars, but with whom you can also engage in personal exchange.
With your participation in the virtual 4-week program in the field of women in soccer, you will expand your competencies in soccer and achieve a competitive advantage over your competitors. Because with you, the future is already present.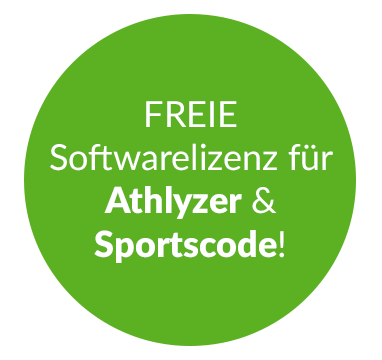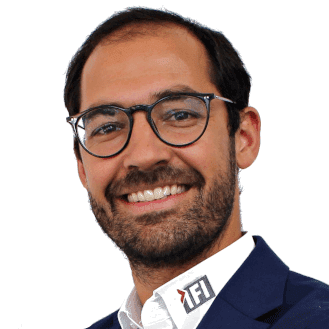 Programm Manager Tobias Bracht
Management Office International Football Institute
Program Manager Ulrike Bracht
former Managing Director FC International Leipzig
ONLINE SEMINARS
Learn in three online seminars, each lasting 90 minutes plus post-game time, from our top people with expertise and get answers to your individual questions.

ONLINE LEARNING PLATFORM
Get access to our online learning platform for four weeks, where our top people with expertise prepare selected learning content to deepen your knowledge.

ONLINE LIBRARY
Take advantage of four weeks of access to our comprehensive online library of over 2,000 textbooks, professional journals, and scholarly journals.
PRACTICE NEARBY
Gain insights into the daily tasks and challenges of our top people with expertise through application-oriented program content.


LOCATION & TIME FLEXIBILITY.
Develop your skills from the comfort and safety of your own home or location – and customize learning times to suit your individual needs.

CONFIRMATION OF PARTICIPATION
Receive a written certificate of attendance for your next career steps after each successfully completed Virtual 4-Week Program.
BRIEF PROFILE OF THE "WOMEN IN FOOTBALL" PROGRAM
LEISTUNGSSPEKTRUM
Teilnahmebescheinigung

LERNKONZEPT
Rein virtuelle Weiterbildung

LEHRGANGS­GEBÜHREN
299,- € (einmalig)

TARGET GROUP
Women and men who want to develop further in leadership positions in soccer or who aspire to leadership positions; women and men who want to improve their expertise and knowledge of the subject; aspiring young professionals; former or active players* who want to build up another mainstay; coaches; club & association officials, referees
LESSON DATES
Live Webinar 1: Date to follow
Live webinar 2: Date to follow
Live-Webinar 3: Date to follow
*Änderungen vorbehalten

STUDIENMODELL
Berufsbegleitend
Programm­inhalte
Frauen im Fußball
*The content can be viewed by clicking on the plus
Among other things, the virtual 4-week programs give you access to the content of our unique learning platform.
Here you can proactively educate yourselfat the times that are best for you.
GET THE POINT: By participating in a virtual 4-week program, you can earn one experience point toward the entrance exam process for DFB coach education programs.
If you are a convincing leader in sports clubs or associations, you can assume maximum responsibility and lead the institution into a successful future. And, of course, also profit financially.
With your skills and knowledge, you become one of the faces of the club or association and contribute significantly to its success.
Your knowledge of how to act has a significant influence on your success within your institution and thus also continuously increases your personal value on the job market.
We believe that there are currently too few women in leadership positions in the soccer business. If you want to change that, get your impetus for a possible path and decide today and sign up for our virtual 4-week program "Women in Football".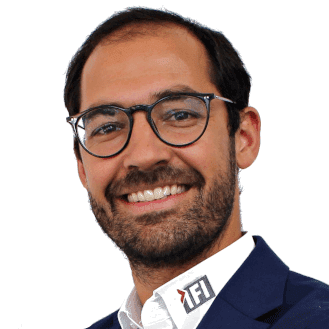 Your contact person
Tobias Bracht
Head of the office at the International Football Institute
Internationales Fußball Institut
Steinheilstr. 8
85737 Ismaning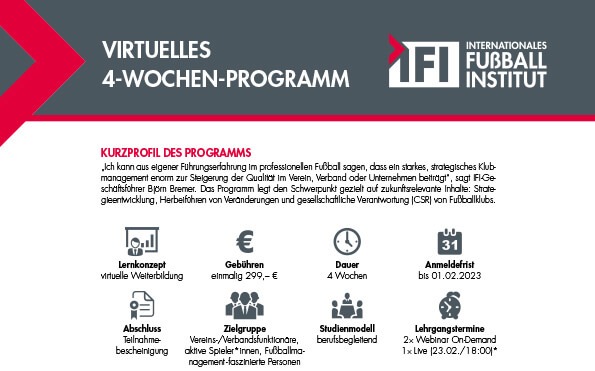 DIESE ONLINE-KURSE KÖNNTEN DICH
AUCH INTERESSIEREN