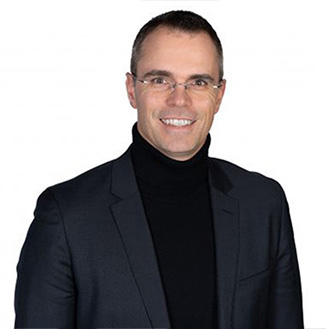 is the director of the International Football Institute and heads the research teams as scientific director.
Prof. Kainz has many years of experience in teaching and research in the field of sports and football management.
is one of Prof. Kainz's research areas:
Web 2.0 in top-level sports marketing

Sports and Event Management
He is also co-author of the reference book:
"Sports financing and sports betting – reflections on phenomena, possibilities and dangers in commercial sport".
Steinheilstraße 8, 85737 Ismaning
Academic background
Since 2014 Affiliate Professor at Thompson Rivers University, British Columbia, CA

Since 2007University of Applied Management (HAM) (Erding) Professorship for "Education and Knowledge Management" and "Sports Management

Since 2007 Lecturer at the University of Applied Management in the degree programme Sport Management (M.A.) in the fields of:
Event Management, Event Organisation, Event Financing, Colloquia, Research Seminars, Project Seminars and Studies

Lecturer at the Private University Schloss Seeburg in the Master of Business Administration and Business Administration (M.A.) programmes in the following areas:
Competence Management in Sport (especially in football), Knowledge Management, Virtual Action Learning, Sector Specific Studies, Research Seminars, Colloquia, Organisation, Process Management in Sport (especially in football)
Academic training
2003 – 2005 Ludwig-Maximilians-Universität Munich Part-time doctoral studies in the Department of Education Degree: Dr.phil.

1997 – 2002 Ludwig-Maximilians-Universität Studies in Economics, Politics & Sociology Degree: State Examination
Professional experience
Since 2013 IUNworld GmbH (Erding), Managing Director

Since 2012 International Football Institute (Ismaning), Director

Since 2012 Hochschule für angewandtes Management GmbH (Erding), Managing Director